Of all the Top 5's we're doing this week, the Best Actor category may be the most predictable and also contains the most consensus among the RWT staff. Does that speak to the lack of great starring roles by men in 2016? No. What it does speak to is the dominance and sheer gravity of the performances by this Top 5. Check out the list and let us know some of your favorite performances by Hollywood's best actors in 2016.
[divider top="no"]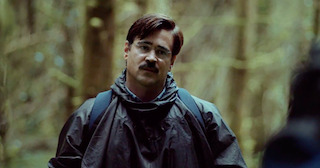 5) Colin Farrell, The Lobster
Farrell did not receive an Oscar-nomination for his role in Yorgos Lanthimos' dark comedy, The Lobster, but his performance was one the most physically transformative ones of 2016 and also the most "off-type" ones, as well. It's hard to even recognize the same guy who won a Golden Globe for In Bruges. Where he was impulsive and manic in the 2009 comedy, here he is reserved, deadpan, and schlumpy. While much of his delivery and character aesthetic is owed to Lanthimos' style, Farrell plays the part so well you are caught up in his plain demeanor and melancholy. One can only hope his next project with Lanthimos is just as funny and deadpan.
[divider top="no"]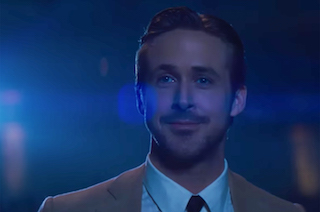 4) Ryan Gosling, La La Land
Gosling is an incredible talent. Vulture has a great article breaking down the actors bonafides when it comes to singing, dancing, and acting. The man has an easy way of capturing hearts and Damien Chazelle's La La Land proves he is a major throwback to old Hollywood actors like Gene Kelly or Fred Astaire. He's loads of charming and his chemistry with co-star Emma Stone sparkles amidst the fabulous musical backdrop of LA. He already won the Golden Globe but will most likely be denied by three fabulous dramatic performances, two of which are in he Top 3 of this list (and the other is for the same actor but different movie).
[divider top="no"]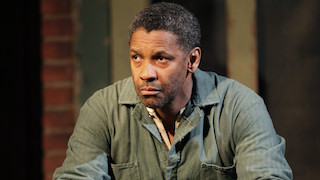 3) Denzel Washington, Fences
What can you say about the incomparable Denzel? The man consistently delivers in every movie he is in and Fences is no exception. Not only does he fill the small space of this movie, an adaptation of a play, with his presence, but he directed the whole thing! Is there an award at the Oscars for a five-tool player in a movie? No, but Denzel deserves one after this titanic, multi-faceted achievement. We wouldn't complain if he walked away with the gold statue.
[divider top="no"]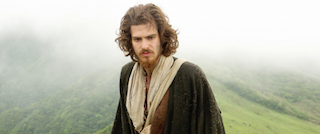 2) Andrew Garfield, Silence
There was a little bit of confusion when putting Garfield her at #2. Were we going to nominate him for his performance in Mel Gibson's Hacksaw Ridge, or were we going to put him on this list for Silence? Well, the Oscars decided it should be for Hacksaw Ridge, but the staff of RWT doesn't agree with the Academy (Shots fired? Probably not). Garfield's performance in Scorsese's Silence far exceeds his role in Gibson's movie. Taking on such a weighty role weighed heavily on the actor and also inspired his faith after playing Franciscan priest Father Rodrigues. Tonally, Garfield matches Scorsese's vision for a contemplative score, but it is his suffering madness that captures you when his fidelity breaks and it wrecks you. You love the man for his staunch faith in the face of opposition and love for the Japanese Christians, but then you see him suffer and his arrogance is exposed and then he apostatizes and you love him and despise him. And yet, as Alexis said in her review, God's grace has the final word over this man's life. Garfield plays the balance perfectly and is not #1 only because the top spot belongs to a performance for the ages.
[divider top="no"]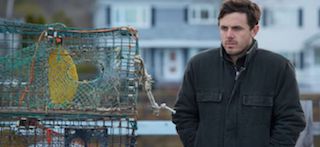 1) Casey Affleck, Manchester By The Sea

No matter how much of a substantial case you can make for the other actors on this list, it is like comparing a mountain to a molehill when it comes to Casey Affleck's performance in Manchester By The Sea. The only consensus #1 pick RWT has for this year's Top 5's, Affleck seems to be a complete lock to win this year's Oscar for Best Actor in a Leading Role. He has cleaned house at film festivals and with critics' and press associations. All of it completely deserved. He is the emotional anchor of Lornergan's film and deserves every bit of recognition he is receiving. It is, at its essence, the prime example of what a lead performance in a movie should look and feel like, and his performance is sure to be remembered or a very long time. Superlatives do it no justice.