Happy New Year everyone! Our first Streaming Weekly of 2017 is an exciting launching pad for the many great things coming this year from us and in movies. January is also the perfect time to stay indoors, stay warm (it's -7 degrees where I am today), and watch one or to or three movies recommended by our fabulous contributors. Enjoy and have a happy movie watching weekend!
[divider top="no"]
via The Film Avenger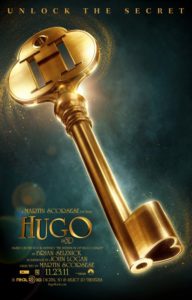 Hugo (Netflix) – This movie was a genuine surprise to me. In fact, I was perplexed as to why a director like Martin Scorsese would make something that was marketed as a kid's movie. Once again, a movie's marketing was mismanaged, because there is so much more to take out of this film. Set in a Paris train station after World War I, the film follows the adventures of Hugo Cabret, an orphan who literally lives in the station. As the mystery of his deceased father unfolds, the film slowly evolves into a love letter to the movies, showing how the art of film is a wonderful, magical storytelling tool. It's a sweetly sincere film, which is a bit of a departure from Scorsese's modern fare of dark, somber epics.
[divider top="no"]
via Gene Gosewehr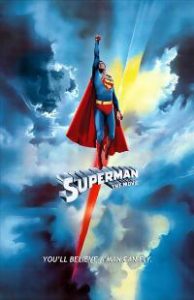 Superman: The Movie (Netflix) –  If you'll excuse the unfortunate film adaptation of the Adam West Batman television series into a film in 1966, Richard Donner's 1978 Superman can rightly be seen as the first superhero film. Certainly the first big-budget film. Donner began crafting a Superman story that extended into the sequel before he was removed from the project. You can see the beginnings of it in this first film as he spends considerable time on Krypton and with Kal-El's father Jor-El both on Krypton and in memory form in the fortress of solitude. This was so well-received, it was a story element that David Goyer and Zack Snyder tried to recreate with 2014's Man of Steel. Donner's vision for Superman is one which shaped the American vision of this hero, and embodied the original representation of the son of Krypton as created in the 1930's.
[divider top="no"]
via Alexis Johnson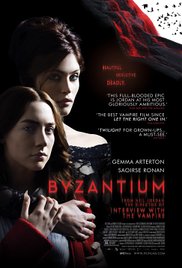 Byzantium (Netflix) – Not only one of my favorite films I've watched over the past year, it may very well be the most unique and emotionally compelling vampire story I've ever seen. Exquisitely shot and superbly acted by it's two leads Saoirse Ronan and Gemma Arterton. This haunting and beautiful film has definitely earned my love and support. I really wish the creators would make a sequel to it, because the ending definitely leaves you wanting more. Director Neil Jordan has brought us vampires before with Interview With the Vampire, but this movie is superior in my own opinion, simply for it's fresh perspective of an often tired concept.
[divider top="no"]