On this episode of Reel World: Rewind: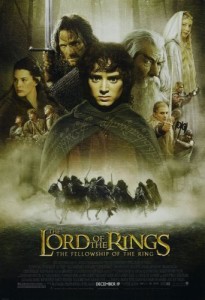 Blaine and Mikey kick off a series on Peter Jackson's Lord of the Rings trilogy. They talk about the staying power of these films, as well as their personal connections to Fellowship of the Ring.  Let us know what you think about this beloved film by sounding off in the comments below and by continuing the conversation in our Reel World Theology Facebook group.
Download Episode #001 Here:
Reel World: Rewind #001 – Fellowship of the Ring
Reel World Theology on Stitcher
Reel World Theology on FeedBurner
This episode included Blaine Grimes and Mikey Fissel
Blaine Grimes (@Dept_of_Tourism)
Reel World: Rewind
Mikey Fissel (@fizzification)
Reel World Theology
Podcast Notes and Links:
Like Reel World Theology on Facebook
Join our Reel World Theology Discussion Group on Facebook
Fellowship of the Ring on IMDB and Rotten Tomatoes
Below you will find the video Blane references in the podcast.