On this episode of Reel World: Rewind…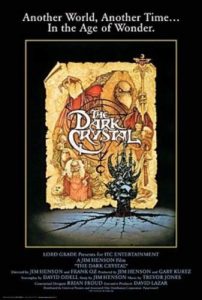 Journey into "The Age of Wonder" with co-host Josh Crabb and returning co-host Blaine Grimes as they discuss Jim Henson's 1982 visionary classic, The Dark Crystal. Using the bookends of the forthcoming Netflix series The Dark Crystal: Age of Resistance, we talk about the filmmaking legacy this movie has left, how it handles the tension of the hero's journey, and also its spiritual aspects of balance and wholeness. Plus, because it's the two hosts of Home One Radio, we throw in a little Star Wars comparison. You don't need Augra to foretell how great this episode is!
Download Episode #038 here:
Reel World: Rewind #038 – The Dark Crystal
Reel World Theology on Stitcher
Reel World Theology on FeedBurner
Reel World Theology on Google Play
Podcast Notes and Links:
Like Reel World Theology on Facebook
Join our Reel World Theology Discussion Group on Facebook
The Dark Crystal on IMDB and Rotten Tomatoes
[youtube url="https://www.youtube.com/watch?v=wW23YcaBHUg"]
Music: "Dirt Rhodes" by Kevin MacLeod. Used under Creative Commons license 3.0.