A new weekend, a fresh batch of brand new recommendations from our contributors. When you get tired of being outside, need a change of scenery, or are plain sick of people, hunker down on your computer, phone, or smart TV and enjoy these movies from the best streaming services. Happy movie watching weekend, everyone!
[divider top="no"]
via The Film Avenger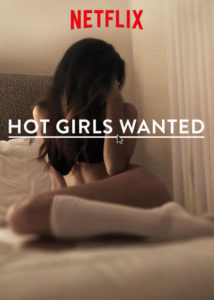 Hot Girls Wanted (Netflix) – This film is a heartbreaking look at the exploitative evil that of the porn industry. Hot Girls Wanted is a great documentary because it's fair and impartial – letting the terrible reality play out. There is blame on both sides of this lifestyle. In their desire to be rich, famous and feel wanted, these girls participate in terrible acts that will haunt them and their families for the rest of their lives. And the men pimp them out with no second thoughts, treating them like pieces of meat both in front of and behind the camera. There are no winners here, just predators and prey. A word of warning: there are a few brief and obscured clips of some of the girls "working." If you are particularly sensitive to this topic, you may want to exercise discretion.
[divider top="no"]
via Josh Crabb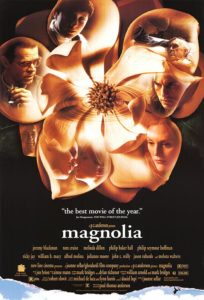 Magnolia (Amazon Prime) – PTA all the way! As an unabashed fanboy of the director with the coolest acronym, Magnolia was the last of the director's filmography I was able to see. Following up on his breakout hit, Boogie Nights, Magnolia starts a streak of movies where he gets phenomenal performances out of all-time great actors. Philip Seymour Hoffman, William H. Macy, Julianne Moore, John C. Reilly, Thomas Jane, and, of course, Tom Cruise. The movie is a grouping of interrelated poetic cantos about love, the search for meaning, and redemption. By far my favorite performance in the movie is William H. Macy's downtrodden, washed up child star. Ultimately, depending on your interpretation of the movie, his arc is both the saddest and most profound. In an effort to avoid spoiling this tapestry of beauty, I will tell you nothing further. See it before it leaves Amazon Prime!
[divider top="no"]