It's starting to get very chilly out there, which means you need to make sure to fill up your weekend evenings with some of our contributor's recommendations while you stay warm inside. We're excited to bring you more every week to add to your streaming queue, we hope you enjoy them, and happy movie watching weekend everyone!
[divider top="no"]
via Gene Gosewehr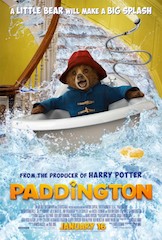 Paddington (Netflix) – I would describe Paddington as the animated movie of 2014 you never knew you needed to see. I'll admit the trailer did nothing to interest me. Or my kids, for that matter. I remember asking my then 6 and 4-year-old if they wanted to watch it after showing them the trailer. Apparently, flawless motion capture computer graphics are of no interest to my kids right now. We did purchase it later in the year for a "family move night", and my children were transfixed to the screen for 90 minutes straight. This is a beautifully created film with exceptional craftsmanship and attention to detail evidenced in Paddington the bear. The story is simple and quite endearing, it extolls many of the innocent virtues we appreciate from childhood, and we get a pleasantly surprising showing from Nicole Kidman.
[divider top="no"]
via The Film Avenger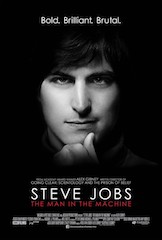 Steve Jobs: The Man in the Machine (Netflix) – Watching the documentary really shows how shallow and simplistic the Aaron Sorkin / Danny Boyle Steve Jobs movie released last year actually is. The real Jobs was much more fascinating, and there are a lot more drama and pathos in his entire life story than could be summed up in a play-like structure. This documentary gives a (mostly) whole picture of Steve Jobs and his career, using interviews with people that knew Jobs, as well as archival footage of the man himself – including deposition footage from a lawsuit. It's a fair portrait of this very complicated man, and how his vision for technology touched billions of people around the world. As compelling as the film is, more interviews with Jobs' close friends and confidantes like Apple co-founder Steve Wozniak and Jobs' widow Laurene would have made it more so.
[divider top="no"]
via Josh Crabb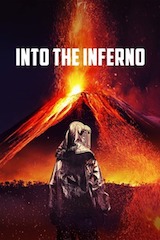 Into the Inferno (Netflix) – Werner Herzog is the master of the existential and deeply philosophical documentary. After some recent lesser quality docs, Herzog has returned with a fabulous look at volcanos and their spiritual and anthropological significance. Utilizing his signature voiceover narration, he tours active volcanoes around the world with volcanologist Richard Oppenheimer.
Herzog's reputation precedes himself and gives him access few other filmmakers can seem to get. In Cave of Forgotten Dreams, he had unprecedented access to the Chauvet Cave in southern France. Into the Inferno is a return to similar themes and the same sense of awe and wonder. The movie is full of incredible images of spewing volcanoes, molten lava, aboriginal tribes, and even the epicenter of Korean mythology and North Korea's co-opting of the myth to serve their current communist regime. Even though Herzog's view of humankind is thoroughly humanistic, he is never irreverent or dismissive of religious significance or the spiritual. With such a wide scope and deep significance being explored, this is not a documentary you want to miss.
[divider top="no"]