For those of you who already saw Guardians of the Galaxy: Vol. 2 five hundred times, you might need something a little different for your movie-watching weekend. Our contributors give you two options and leave it to you to duke it out with yourself. Enjoy their picks and have a happy movie watching weekend everyone!
[divider top="no"]
via the Film Avenger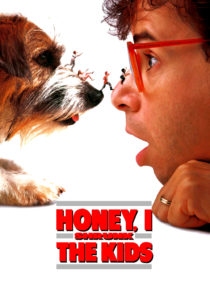 Honey, I Shrunk the Kids (Netflix) This movie fascinated me as a kid. It's part science fiction, part horror, part adventure. It's a fun, quirky movie with a personality all its own. Joe Johnston (The Rocketeer and Captain America: The First Avenger) made his directorial debut with this movie, and it has his trademark warmth, heart, and humor. Johnston is also good at making fantastical subjects and situations seem grounded in reality and believable. The sets are amazing, with a suburban lawn turned into a vast forest, and normal insects into monsters (or friends). Rick Moranis is amazingly funny as scientist Wayne Szalinski. Sure, it's a role that was pretty much tailor-made for his nerdy persona, but it works.
[divider top="no"]
via Josh Crabb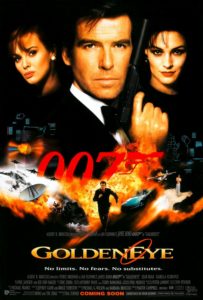 Goldeneye (Amazon Prime) – Within the first thirty minutes of Goldeneye, the seventeenth installment in the Bond franchise and the first with Pierce Brosnan as James Bond, the producers and writers want you to know that you are not getting the same old James Bond of the previous sixteen movies. In fact, this is also the first movie to not utilize any story elements from Ian Fleming's writings. The only intact elements are the characters, motifs, and artifacts that make up 007. However, the movie title is an homage to Fleming; an operation from his time serving in World War II was named Goldeneye and he also used it as the name of his estate where he wrote the Bond novels.
While I don't think the movie actually achieves the goal of being a different Bond, I still like this movie despite its obvious flaws. Of course, I can't help but watch this movie and have a major wave of fond memories playing the wildly popular and ground-breaking N64 video game of the same name with all my cool homies. Too bad this movie doesn't end with slappers only or paintball mode. I watch this movie and love the action, love Brosnan, and wax nostalgic for the video game.
[divider top="no"]