A brand new weekend, a brand new set of opportunities to see something new or re-watch an old classic. Our contributors recommend the latest and greatest from what is streaming to help fill up those gaping holes in your filmography and/or re-live some of your favorite movies and TV shows. Once you've enjoyed the nice, spring weather, settle in tonight with one of our recommendations and have a happy movie watching weekend!
[divider top="no"]
via The Film Avenger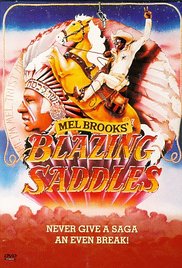 Blazing Saddles (Netflix) – The genius of Mel Brooks comes from his incredible ability to make fun of anything or anyone – an equal-opportunity offender. Blazing Saddles is his masterpiece, as far as I'm concerned. It's full of Brooks' trademark laugh-out-loud broad humor paired with subtle, chuckle-worthy turn-of-phrase. But what makes this film an enduring work of art is the satire behind the slapstick. This movie is an amazing conversation about race and how stupid racism is. Brooks puts this heinous idea in its place as something that should be ridiculed. This is definitely a film that everyone should see, and one that could not be made today in a world of trigger warnings, precious snowflakes, and college speech codes preventing actual honest conversations about topics like racism. Watch this film first and check out my take here.
[divider top="no"]
via Josh Crabb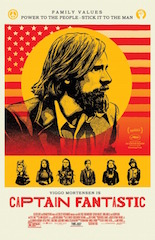 Captain Fantastic (Amazon Prime) – In director Matt Ross' Captain Fantastic, Viggo Mortensen plays a father, Ben, raising six children in the backwoods of the Northwest United States. He and his wife, Leslie, have withdrawn from society to raise their kids to understand survival skills and pass on their ideas of "power to the people" and celebrating Noam Chomsky Day. It becomes clear, despite their election to withdraw from society, their family has suffered no ill effects on the surface. They play together, hunt together, laugh together, read together, and enjoy one another's company like few modern families do. The movie is incredibly funny, winsome, and poignant as Mortensen's Ben fathers this quirky and broken family.
However, the movie's tone teeters on the same precipice a movie like Me, Earl, and the Dying Girl did the year before. In that movie, the story came off as incredibly disingenuous and painfully self-righteous. Likewise, Ben's family's scholarly intelligence coupled with their "stick it to the man" brand of socialism could easily read smug and grate on audiences. And to be honest, at times it does. However, Mortensen rescues the movie at multiple junctures with his balanced performance as a funny, intelligent, yet flawed father. Despite the movie's flaws, it's joyous and celebratory tone of life and family is well-worth seeing, as is Mortensen's performance. People like Aragorn and keep coming back for more. Americans sure do love their eccentric, Nordic actors (see also Mads Mikkelsen).
[divider top="no"]