This weekend, we welcome April with open arms and say a fond farewell to March with three recommendations from our fine contributors. It's the rare month where you get 5 Fridays of recommendations. So don't ever say we never did anything for you, especially in March 2017. So enjoy our recommendations and have a happy movie watching weekend!
[divider top="no"]
via Blaine Grimes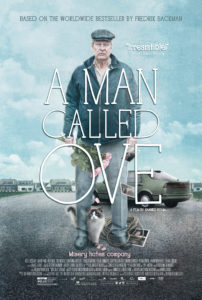 A Man Called Ove (Amazon Prime) – Based on the massively popular book of the same name by Fredrik Backman, A Man Called Ove (2016) is a delightful and charming film—a well-crafted, earnest drama fully deserving of the praise it has received both in its native Sweden and abroad. Ove is centered around its titular character (Rolf Lassgård), a crotchety, elderly widower who patrols his small neighborhood with great vigilance, making sure that the residents maintain an orderly lifestyle. He locks up bicycles kids have left strewn about, picks up the smallest piece of trash, and ensures that no one drives down the pathways he has deemed off-limits. Ove is also preparing to kill himself. He buys the requisite supplies and makes meticulous plans, but before he is able to do the deed he is interrupted by Parvaneh (Bahar Pars), the young woman who has just moved in across the street. She introduces Ove to her husband and son, and as Ove finds himself welcomed into the family, he slowly begins to question his suicidal desires.
At first blush, A Man Called Ove sounds like it would be happily at home with the most rote of mainstream Hollywood melodramas; and while the film does to a large extent hold fast to some of the dominant tropes of the genre, there are a number of ways in which this film is more commendable than its competitors.
This is a snippet from Blaine's review of the movie. Read the rest of Blaine's review and see the movie!
[divider top="no"]
via The Film Avenger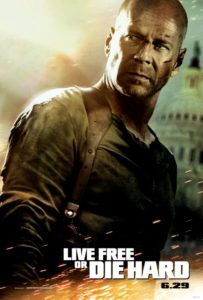 Live Free or Die Hard (HBO Now) As the Die Hard films have progressed, they have become more cartoonish…but that doesn't mean they have become less entertaining (except for A Good Day to Die Hard, which was plain awful). Live Free is a worthy sequel – full of amazing action and anchored by a great performance by Bruce Willis. One of the most brilliant scenes in all the Die Hard films is in this movie – a scene which perfectly sums up why John McClane does what he does, and why he's "that guy." It's a deeply philosophical moment in a so-called "dumb action movie."
[divider top="no"]
via Josh Crabb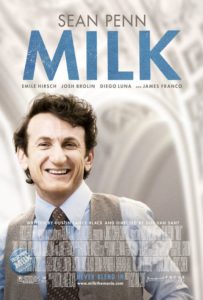 Milk (Netflix) – I haven't seen a ton of Gus Van Sant movies, but his 2008 Best Picture nominee was quite different from what I have heard about his movies. Starring Sean Penn as Harvey Milk, a famous San Fransisco political figure and gay activist in the 1970's. The movie chronicles Harvey Milk's beginnings as an influential businessman in San Fransisco's Castro neighborhood to his political battles against barring homosexuals from serving as public school teachers as well as running for City Supervisor, a position he held until his murder in 1978 by rival politician Dan White, played in this movie by Josh Brolin.
The movie sketches his relationship with White, as well as his actual relationships in the Castro neighborhood. Striking a delicate balance between the political Harvey Milk and the community organizer, the movie is at it's best when it sticks closer to the grassroots person. The movie has some narrative issues and falls off-the-track in the last 20 minutes, but Penn's performance is possibly his career best and indicative of what has made him a star. It's not just the physical transformation but the great acting moments and pure envelopment of the persona of Harvey Milk. Well worth its two-hour runtime–something I don't say often–and deserving of its accolades.
[divider top="no"]