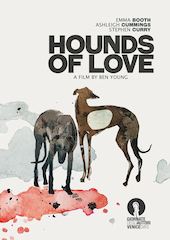 Australian Ben Young's debut film, Hounds of Love, is a sordid, intense feature of survival in 1980's suburban Perth. Starring Ashleigh Cummings as Vicky Malone, a young, teenage schoolgirl abducted by a deranged, serial killer couple (Emma Booth and Stephen Curry), she must find a way to leverage the couple's fragile relationship against one another and survive to find her way back to her pursuing mother, played by Susie Porter. It's buzzing, electronic score by Dan Luscombe combined with Michael McDermott's restrained, yet lurid camera gaze builds tightly-wound drama and percolating dread for a sensational directorial debut from Young.
For the faint of heart, the content of the film may be too intense and disturbing to stomach–particularly the scenes featuring the sexual torture of the couple's victims. The images are left to the darker corners of the imagination but are no less disturbing as you hear the screams of a young woman in the opening scene and Cummings' Vicky in the final third. Cummings is of particular note in this film because of the necessity for her character to be both a resourceful, steadfast captive, but also go through psychological and physical hell. Her performance is a tenacious physicality as both Booth and Curry have their moments of ferocious depravity.
The movie is assuredly a tense survival thriller, however simmering below the surface of this harrowing narrative is Evie and John's dubious relationship of appetite and abuse. The title Hounds of Love clarifies the tenuous link in their intertwined dependency. Evie's motivation for the murder of young women is a fidelity tied to John's impulse for violence. A traumatic event in her life revolving around her biological children, implied to be the result of John's own proclivity to violence brought on by insecurity, leaves her loyal to a man directing his violence at innocent girls. Vicky, and the murdered victims before her, function as gruesome atonement for this couple's past trauma, and Evie's only real connection to true love is her dog; an apt motif for her loyalty to John and also the scapegoat for Vicky's ultimate liberation.
Porter, as Vicky's mother, Maggie, doggedly pursues Vicky's faint trail with an intuitive desperation only a mother can understand. Her motherly love drives her despite the tepid response of police and the doubtful rebuffs of her ex-husband, Vicky's father. The hounding love of the title suggests the story goes far deeper than a young girl's tenacity to survive. It parallels Evie's will to persevere in the face of a fearful, dominating man and Maggie's ferocious will to make a life for herself and for her daughter, as well as her unrelenting love for a daughter who has snubbed her affection before being taken. Ben Young's Hounds of Love shows tenacious, enduring love overcomes the fearful, ferocious hostility of violence and evil.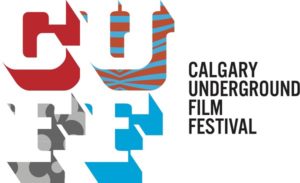 Hounds of Love is playing as part of the 14th Calgary Underground Film Festival at the Globe Theatre on Wednesday, April 19th at 9:45 PM. Tickets are available here.