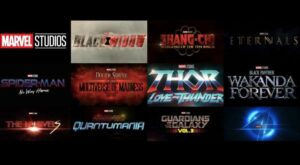 Marvel is trying to put Reel World Theology out of a job with phase four of their cinematic universe. In our little corner of the multiverse, it's not exactly news that every story is about something; but over the past eight years, that core meaning has often been ambiguous and dependent upon individual interpretation. Take our two different looks at Avengers: Endgame, for instance. We've built our brand, our bread and butter out of talking through the hidden "meaning" (or, indeed, meanings) of a film or TV show.
And now phase four comes along, blowing all that away like the dust of half of all life in the universe.
Spoilers for WandaVision, The Falcon and the Winter Soldier, Loki, and Black Widow follow.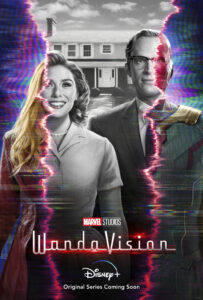 By this point, we've got enough data to call this more than just a coincidence. WandaVision is about dealing with grief; they even had Vision call it out explicitly with one of the most finely-crafted lines in recent history: "what is grief if not love persevering?" That's a RWT article right there, boiled down in seven words. Thanks Viz, your check is in the mail.
The Falcon and the Winter Soldier is about responding to oppression. It personifies three responses and literally makes them have a conversation about racism. Come on guys, you're making it hard for me here.
Loki started off well, with some more classic Marvel-style ambiguity. But then Loki literally met himself and learned to love himself, and that introspection made him a better person. Sometimes we can pull an article out of a side character's arc, but when Mobius got a little side-story about the nature of reality and how knowing where you come from matters for where you're going, that went out the window too.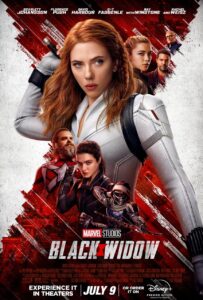 Even Black Widow, for all its high-intensity, high-impact action, practically had Yelena Belova turn to camera and say, "this movie is about free will." "Yes," Natasha Romanoff replied.
How am I supposed to look smart when Marvel is just coming right out and saying the thing that I used to spend 800 words pontificating about? How am I supposed to write about how, actually, Marvel makes really interesting and compelling stories behind all the action when they've decided to put all of their interesting and compelling stories in front of all the action? How can I continue to wax eloquently about lines like Captain America's famous "there's only one God, ma'am, and I'm pretty sure he doesn't dress like that" when the new Captain America is throwing things around like "the only power I have is that I believe we can do better?"
It's almost like phase four of the MCU is trying to make stories that are explicitly and unapologetically about something. Like they're making interesting, thought-provoking stories that aren't just a setup for the CGI punching. Like they want to make more villains like Loki and Killmonger and Thanos, who actually make the heroes wrestle with what they're doing and how they're doing it.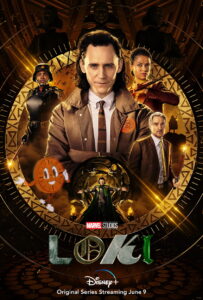 The Marvel Multiverse is going to actually be a philosophical and theological discussion-generator, and where does that leave us? I can't even sound smart by bringing up the Ship of Theseus problem anymore. What, we're supposed to actually wrestle with the topics they bring up? Come on, if we can't just dash off an hour and a half about fear in the face of Ultron, what are we even doing here?
And don't even get me started on the fact that Marvel isn't following a formula anymore. Not only does that mean that I have to put away my "Hero's Journey Article Template 5000" for phase four, it also means that complaints like Martin Scorsese's no longer hold water and aren't worth addressing, so there's another easy article out the window. The fact that they're addressing bigger topics with a more diverse group of creators than ever before just makes my job even harder.
With multiverse variants seemingly taking center stage this time around, I can't rely on how one character or another "just is" a certain way. I actually have to think about each character as they're introduced, and that makes things more difficult.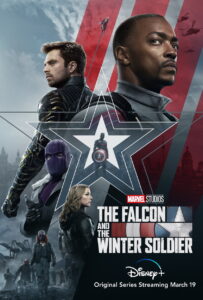 Is it too much to ask for some simplistic, broad-strokes punch-a-thons?
Not that this is entirely new, I suppose. The four original Avengers were actually pretty thought-provoking back in their day; Thor began with a descent from the heavens to save a troubled Earth, and only got more complicated and interesting from there. And Loki, whose story arc was so easy to mine for theology in his first appearances, has developed from a fun but simple villain into a complex and layered hero; but that predates phase four by quite a bit. With Killmonger, Black Panther gave us a villain who, most people agreed, actually had a point; Thanos, likewise, was the villainous protagonist of Infinity War.
So I guess I should've seen this coming a mile away. Gone are the simplistic beat-em-ups and righteous revenge stories of 2009. This is 2021; our heroes are diverse, our villains complex, and our storylines thought-provoking. But that doesn't mean I have to be happy about Kevin Feige coming to take my job.
And okay, I am happy about it, but that's beside the point.
All this is doing is strengthening my resolve. Like a beaten and battered Steve Rogers, we're going to stand up again, strap a shattered shield to our arm, and hope that somebody's coming up on our right to help.
Bring it on, Kevin Feige. We can do this all day.