This weekend promises to be a wild, stunt-laden ride with the release of the fifth movie in the Mission Impossible franchise, Mission Impossible – Rogue Nation. While the new Cruise movie promises to be a huge draw, there are some other intriguing limited releases as well as the new Ed Helms movie, a semi-reboot of the National Lampoon's Vacation movies. Check out our preview and then get out to the theaters this weekend and let us know what you are excited to see!
[divider top="no"]
Opening In Wide Release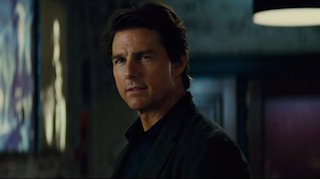 It wouldn't be #MissionImpossibleWeek here at Reel World Theology without highlighting the forthcoming fifth installment in the series, Mission Impossible – Rogue Nation, directed by Christopher McQuarrie and starring Tom Cruise, Rebecca Ferguson, Simon Pegg, and Jeremy Renner. McQuarrie and Cruise have previously worked together on last year's Edge of Tomorrow, as well as 2008's Valkyrie and 2012's Jack Reacher. Their previous collaborations bode well for this movie and early reviews coming in are every bit as positive and enthusiastic as they were for the two previous installments; reviewed yesterday and today by our wonderful contributors. Make sure to check this one out, participate in #MissionImpossibleWeek, and anticipate our written and podcast reviews of the movie.
[divider top="no"]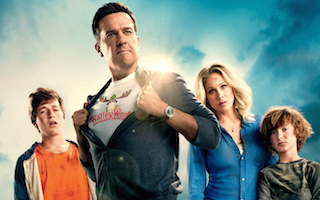 The 80's generation grew up with the National Lampoon's Vacation movies as some of their favorite comedies. Ed Helms stars in a rebirth of the original concept of 1983's Vacation, but this version has Helms playing Rusty, played in 1983 by Michael Anthony Hall, the son of Clark Griswold (Chevy Chase). Rusty desperately wants to reconnect with his sons, as well as spark his relationship with his wife, played by Christian Applegate. With the encouragement of his father–Chase in a small role–to take his family to Walley World, the destination of the Griswold's famous road trip in 1983's Vacation. Sure to be packed full of homages and callbacks to the original movie, Vacation looks to be a large dose of nostalgia and an attempt to recreate the magic of John Hughes and Harold Ramis' classic. Judging by the initial wave of negative reviews, it might have been best to leave this classic as it is.
[divider top="no"]
Opening In Limited Release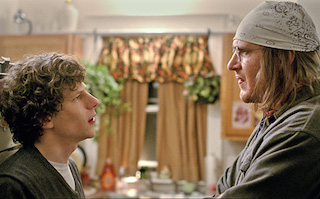 Based on the book by David Lipsky, the movie follows the five-day interview of Rolling Stone's David Lipsky and author David Foster Wallace after the release of Wallace's book, Infinite Jest. Wallace, played by Jason Segel, produced some the greatest literary works of the 20th and early 21st century; Infinite Jest being widely acclaimed as the best of his work. Lipsky, who is played by Jesse Eisenberg in this movie, was a colleague, friend, and admirer of Wallace and he said it best of his legacy in an interview after Wallace's suicide in 2008:
"[W]e think a thousand things at a time, and David found a way to get all that across in a way that's incredibly true and incredibly entertaining at the same time. He found that junction. […H]e was the one voice I absolutely trusted to make sense of the outside world for me. Anyone that picks up his work for the next 50 years will have their antenna polished and sharpened, and they'll be receiving many more channels than they were aware of."
[divider top="no"]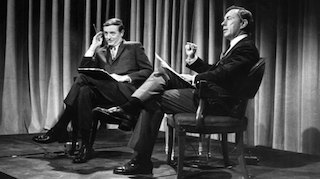 A documentary on the 1968 debates broadcast on ABC between Gore Vidal and William F. Buckley, The Best of Enemies is sure to be as interesting as thees two incendiary personalities were when they collided. Their interactions and national debate tour is most famously known for an incredibly explosive exchange between the two of them during their debate in Chicago. Vidal, having grown tired of Buckley's adroit critique of protestors, labelled Buckley a "crypto-Nazi", later correcting himself that Buckley was a "Crypto-fascist" or someone who secretly supports the ideals of fascism. Not to be outdone, and certainly upset by the remark, Buckley called Vidal a gay slur and threatened to punch him. While by far the most famous moment, and the documentary does spend a significant amount of time on it, the overall tone of the documentary is significant in analyzing the rise of a new type of political journalism and use of television to form public opinion on important current issues. Check it out if it is in your area and you love debates, politics, or grown men threatening to clean each other's clocks.
[divider top="no"]