Merry Christmas everyone!  We here at Reel World Theology hope you have/had a great holiday celebrating Christ, taking time off, opening presents, spending time with the ones you love, and (of course) watching movies!  There are few times of the year where the whole family will come together and actually AGREE on what to watch, and the Christmas holiday is one of those times.
If you're one of those families or group of friends or introverted loners (no judging) and you are heading out to the theaters on Christmas Day or this weekend, here is what could be releasing in your area.
Please note, some of you fortunate ones will get to read this on Wednesday, since this will post on Wednesday, due to Reel World Theology taking a much needed day off from posting to spend time with families and rest up for the inevitable 2014 movies catch up marathons we will be embarking on.
OPENING IN WIDE RELEASE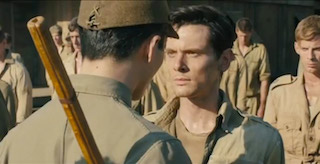 Unbroken – The new movie directed by Angelina Jolie is billed as a highly inspirational film and is based on the book by Laura Hillenbrand about the true story of Louis Zamperini.  The true and book story deal with faith, suffering, overcoming obstacles, and perseverance, and it looks to be a really amazing movie.  A little known aspect of the film I was not aware of until writing this is that the Coen brothers helped write the screenplay?  Super cool!  AND it stars a breakout performer in Jack O'Connell, who wowed in the British film, Starred Up.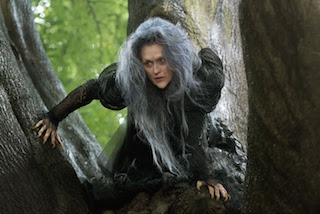 Into The Woods – Based on the very well known musical by James Lupine, and directed by Oscar-winning director Rob Marshall, Into Woods stars the likes of Chris Pine (Captain Kirk), Meryl Streep, and Anna Kendrick.  A lot of people (aka all the females in my family) are looking forward to going to see this movie, and I'm sure it will do quite well this weekend.  I'd be interested to see this interesting story, since I have never seen it, and if you are a fan of the musical or of musicals in general, you will love this movie!  Check it out this weekend and let me know how good Johnny Depp is as The Wolf!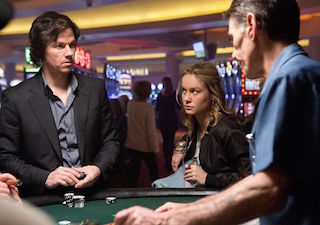 The Gambler – The latest movie from Mark Wahlberg (Boogie Nights, Ted) and Rise of the Planet of the Apes director, Rupert Wyatt, is a movie about a literature professor and his gambling debts getting him into deeper and deeper trouble.  It also adds complication to the mess as he begins to date one of his students, played by Brie Larson (Short Term 12, Don Jon).  I would go see this movie just for Larson and Wyatt, but not necessarily Wahlberg.  While it looks like Wahlberg slimmed down and looks positively ragged in this movie, I have never really liked his acting skills beyond a few exceptional performances.  As I said before, this movies gets my recommendation on Brie Larson (a great up and comer) and Wyatt (who's work on Rise of the Planet of the Apes was good).
OPENING IN LIMITED RELEASE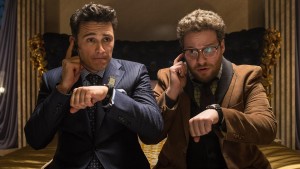 The Interview – Could this technically be listed as wide release, since it is now available to purchase on YouTube and Google Play?  I have actually already seen the movie because of this and will save my thoughts on it and will let you know that it has Franco and Rogen, it is funny (sometimes), and it is worth seeing, if only for the cultural significance of seeing a movie surrounded in so much controversy.  There also seems to be a running conspiracy to get it the highest rating possible on IMDb, since right now it has a user review rating of 9.9.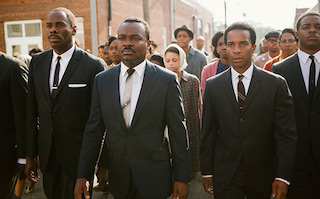 Selma – Following the events of the Selma Civil Rights marches and Martin Luther King Jr, this movie opens in select theaters on Christmas and in wider release in January.  To be totally honest, if I could see this movie this weekend, I would be pushing people over to see it.  This looks like a shoe-in for being incredibly culturally significant, given the recent events in man big cities surrounding racial relations, as well as garnering a ton of awards on the awards circuit.  I am really excited about the performance of David Oyelowo as Martin Luther King Jr.  He is an up and coming actor that has had some great performances in small roles in big movies (Rise of the Planet of the Apes, Interstellar, and the forthcoming A Most Violent Year).  If you have a chance to see this movie don't pass it up!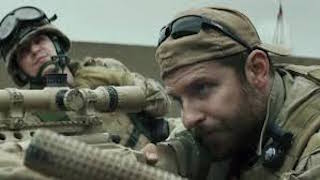 American Sniper – Bradley Cooper as a sniper?  My first reaction was total confusion over the casting.  I had to settle down as many had this reaction to Bradley Cooper as Rocket Raccoon and that performance was great!  The new film by Clint Eastwood follows the life of Chris Kyle, NAVY Seal sniper, as he returns from four tours of duty and cannot leave the war behind as he tries to get back to normal life with his wife and kids.  I really liked Cooper's performance as a slightly mentally ill man in Silver Linings Playbook, and I could see how Cooper might be portraying a solider suffering from PTSD, much like his co-star Jennifer Lawrence did in The Hunger Games: Mockingjay – Part 1.  This will be opening in wider release in mid-January.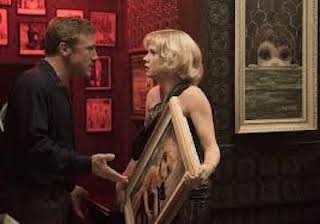 Big Eyes – This movie has been flying a bit under the radar for me, despite some initial early screenings for critics that did not go over so well.  Directed by Tim Burton, and starring Amy Adams as Margaret Keane, the famous 1950s painter, and her rise to fame and subsequent legal troubles to get credit for her work.  It also stars Christoph Waltz as Adams husband, Walter Keane, who took credit for her work in the 60's and led to all the legal trouble.  I'd check this one out based solely on the strong cast and Burton's legacy, so let us know if you got to see it and if you enjoyed it!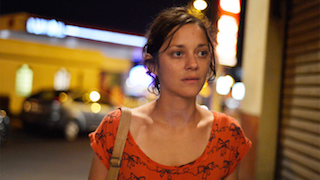 Two Days, One Night – I really, really, really, really, really want to see this film.  I thought Marion Cotillard was the only bright spot in The Immigrant, a movie I didn't really like that much, and she stars as Sandra, a young Belgian mother, struggling to keep her job after her colleagues agree to take a pay bonus in turn for laying her off.  She has just two days and one night to convince her colleagues to not take the bonus so she can keep her job.  This movie has been getting rave reviews and was voted #1 in The 2014 Arts & Faith Ecumenical Jury Awards Top 10.  This movie is a MUST SEE if it is in your area.
---
In Theaters Thursday is Reel World Theology's weekly look at new movies hitting the theaters near you this weekend.  We look at all nationwide releases, as well as some select limited releases that are piquing our interest.  Add your own comments or keep the conversation going on Facebook and Twitter and tell us what movies you are looking forward to this weekend!  Josh Crabb (@HeyItsThatJosh) is an editor, writer, and sometimes talker for Reel World Theology.  His dream is to one day have un-ironically watched all the Twilight movies.