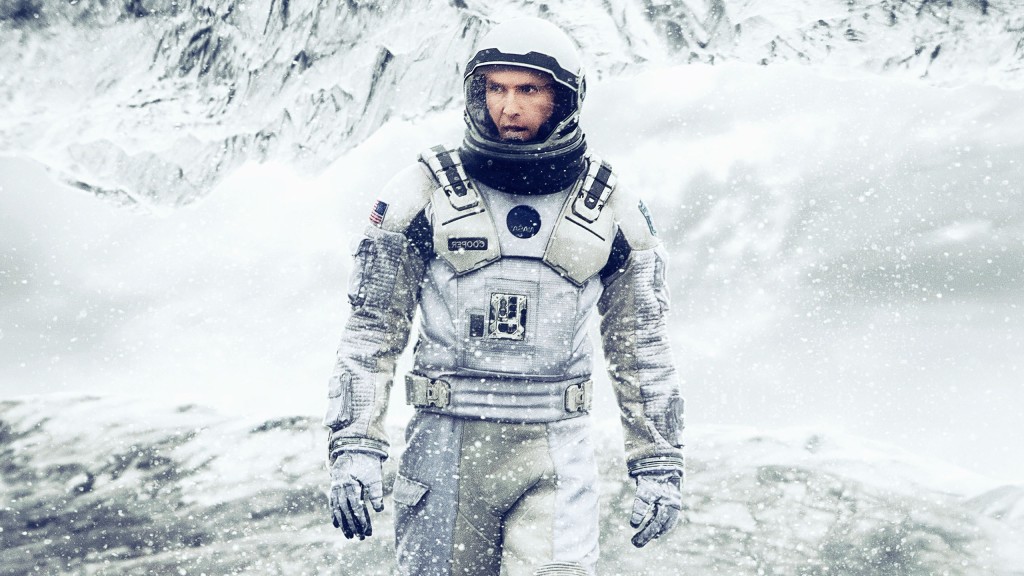 In Theaters Thursday is Reel World Theology's weekly look at new movies hitting the theaters near you this weekend.  We look at all nationwide releases, as well as some select limited releases that are piquing our interest.  Add your own comments or keep the conversation going on Facebook and Twitter and tell us what movies you are looking forward to this weekend!
---
Happy movie Holidays everyone!  The big releases have started and the ride doesn't stop until after Christmas!  WIthout further ado, here are what is opening this weekend and happy movie watching everyone!
OPENING IN WIDE RELEASE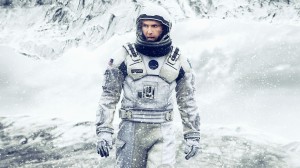 Interstellar – You might have heard about a small, little-known director that made some movies about a guy in a bat suit and a movie about dreams.  Now he's back at it with some new movie about space starring some actors looking to make a name for themselves…
It's been hyped, it's been touted, and now here it is!   Interstellar, the new movie from Christopher Nolan and starring Matthew McConaughey, Anne Hathaway, and Jessica Chastain, is here for all to see!  Something drastically different from Gravity, last year's space epic, and being called Nolan's Space Odyssey, Interstellar has been getting hype for quite a while and if you have some time, go see this movie!  Early reviews have been mostly positive and the concept of space travel through a wormhole to try and find new food and water sources for Earth sounds awesome!  We'll definitely be reviewing this one for the podcast, so make sure you go see it so you can tune in.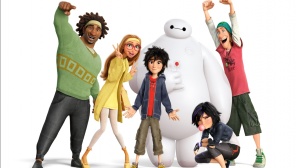 Big Hero 6 – I am really excited for this film!  My kids are excited for this film!  The newest offering from Disney Animation Studios, this movie is a collaboration with Marvel and is the first animated Superhero movie we are getting from Disney, who own Marvel, The Muppets, Star Wars, etc.  This is about Hiro, a technology prodigy, and his robot friend, Baymax, and their adventures with other friends to form a high-tech group of heroes called, Big Hero 6.  It looks absolutely stunning, and Disney rarely disappoints, so I highly recommend this movie for you and for the kids.  It's also strongly rumored that I am going to be on the podcast for this movie, so I have to see it anyway!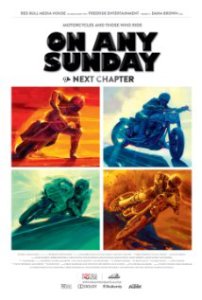 On Any Sunday: The Next Chapter – A documentary on the international sport of motorcycle racing, it is calling itself the next chapter of the 1971 documentary "On Any Sunday", which documented the sport and Steve McQueen, the Hollywood Star who was also a motorcycle racer.  Doesn't look all that interesting but this indie documentary is playing in my local market of Appleton, which is quite rare, so I am pleasantly surprised.  I might go out to see it just because it is playing, but I'm not so sure.  I am positive you would love this if you are a motorcycle rider or love the intensity of the sport.
OPENING IN LIMITED RELEASE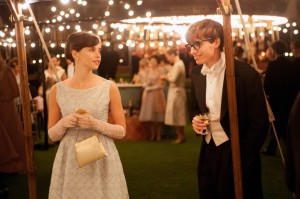 The Theory of Everything – I'm bummed that this is another independent film that I wish was opening in a wider release.  The movie is the story of Stephen Hawking and his wife, Jane Hawking, their marriage, his diagnosis of ALS, and his achievements in physics.  It is based on Jane Hawking's memoir called Travelling to Infinity: My Life with Stephen.  Eddie Redmayne plays Stephen Hawking and he is getting rave reviews for his performance, but the movie is not being raved about as much.  Again, I wish this movie was opening wider, as it sounds more interesting than some of the other movies coming out, but if it is playing in your city you should go check it out.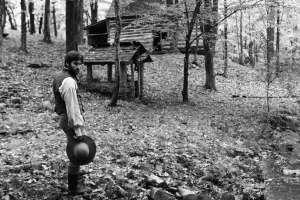 The Better Angels – Last night, Fizz, Wade Bearden, and I were discussing The Thin Red Line and Terrence Malick.  Lo and behold, Better Angels is produced by Terrence Malick and directed by someone he mentored, A.J. Edwards.  It recounts the childhood of Abraham Lincoln in the wilderness of Indiana and the indelible mark that is left on his life by tragedy and his sister and mother.  The premise sounds absolutely interesting and if this movie is in your market you should check it out.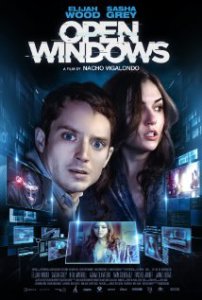 Open Windows – Elijah Wood has had himself a very strange career.  I really like him as an actor, but I haven't liked much of what he has been in since Everything is Illuminated and Sin City in 2005.  This movie has been on VOD and I am tempted to rent it just to see how things are going for him on the acting front as of late.  The movie has not been getting good reviews from those who have seen it, but it might do a little better out in a limited release.  It centers around Elijah Wood being an obsessed and voyeuristic fan, so I would be careful with the content in the movie, as well.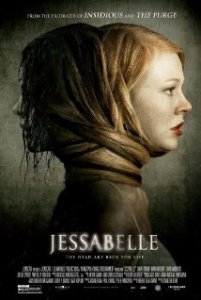 Jessabelle – Coming from the same producers as Insidious and The Purge, Jessabelle looks to be another crazy horror film that is one week too late.  If you are looking to keep extending your October and see it on the big screen, this one is just for you.  There is really not much for info on whether this is any good or not, so you can let us know how it was.