Been to the theaters and found the cure of wellness? Hopefully, it is not as creepy and deadly as the trailers. Already scaled the Great Wall? Even better if you got someone to pay for it! Seen Batman spew pop culture a bunch of times already? Well then, our contributors are there to cure the malaise you might be feeling after going to the theaters with a night at home. Settle in by yourself or with loved ones and have a happy movie watching weekend with three streaming recommendations.
[divider top="no"]
via Gene Gosewehr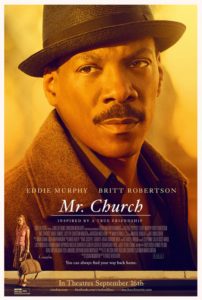 Mr. Church (Amazon Prime) – I've always been up and down on Eddie Murphy. His comedic talent is undeniable, but it seemed like a while since it worked well in a film. The same could be said for his dramatic roles, though those are fewer in number. He was very much becoming an actor that peaked in the 80's and saw sporadic returns to success in the late 90's and early 2000's. If not for an Oscar nomination for best supporting actor in the 2006 Musical Drama Dreamgirls, a whole generation may only know him as the voice of the donkey in Shrek. 2016's Mr. Church felt very much like an attempt to revitalize Murphy's career and expose him (continue to expose him?) to audiences more interested in the depth of story than slapstick, childhood comedy.
For the most part, I think it succeeded. We follow Murphy's character, Henry Church, as he cares for an ill woman and strikes up a unique friendship with her daughter. What begins as a 6-month agreement turns into a couple decades of caring for this family in one way or another. The film does a nice job of looking at what makes a family and the value of loyalty motivated by patience and forgiveness in love. It's not perfect, but it has me looking forward to more from Eddie Murphy for maybe the first time in this young century.
[divider top="no"]
via The Film Avenger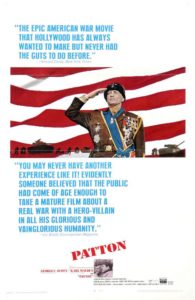 Patton (Netflix) – World War II is a favorite historical era of mine. It produced arguably some of the most feared villains and bold heroes in human history. But it was more complicated than that, as evidenced by the story of Patton and the titular General of the Third Army. George C. Scott is absolutely riveting as George Patton – a soldier through and through, but a man who could let his ego and lust for battle get the better of him. It's a very fair portrait of this very complicated man, but an American hero nonetheless.
[divider top="no"]
via Josh Crabb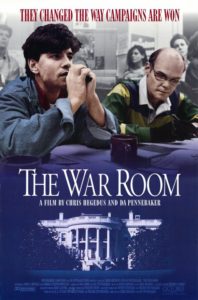 The War Room (Film Struck) – The most recent subject of The Next Picture Show podcast, contrasting it with the more recent behind-the-scenes political documentary Weiner, Chris Hegedus and D.A. Pennebaker's 1993 documentary of the Clinton campaign began to change how Presidential campaigns were covered. While 1960's Election, the famous progenitor of modern cinema verite, set the direction, The War Room altered the course slightly towards the modern, candid moments of 2016's Weiner.
An election can be a compelling narrative within itself. What makes this documentary so great is the unfiltered access to the machinations of a political campaign, as well as the intriguing storylines everyday life create. There is no glitz and glamor, this is a look at when the studio cameras aren't rolling. You capture the pure, boyish joy of George Stephanopolous when a speech goes well. You see the down-home, Southern wit and charm of James Carville. You even get the fascinating storyline of Carville's relationship with rival Bush campaign director, Mary Matalin, whom he married shortly after the election. It's all here and it's worth your time. It may just make you feel a little bit better about our current political climate. Ok, maybe not, but it's a great movie.
[divider top="no"]